I followed the directions in The Workwoman's Guide (1838):
Figure 23, upper right corner
Ta da!
I made them out of Lamb's Pride wool, though looking back I should have used something finer, but they get the job done. I thought orange would be a fun color to go with my navy and white striped stockings made from the Kannik's Korner Pattern KK-6001.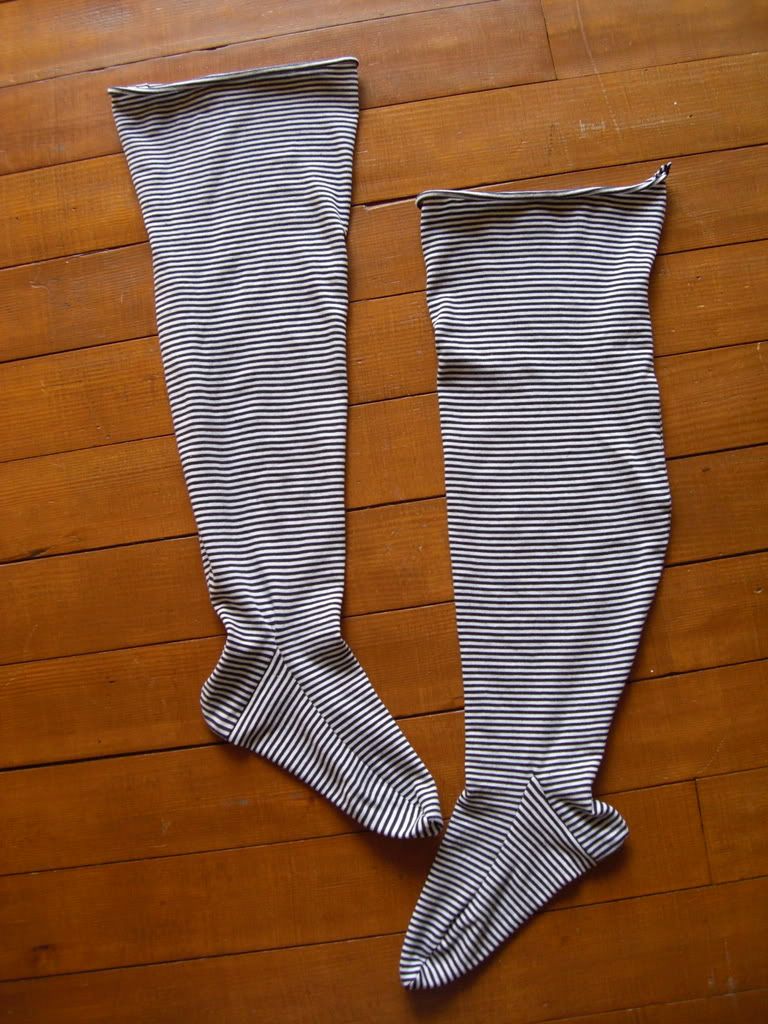 Finer stripped stockings were more common than the thick striped stockings most Civil War vendors sell. I bought this 100% cotton knit from eBay.