This was the first bonnet that I made by myself outside of millinery class. It's McCall's 5129, which is now out of print. I made up View A (the red bonnet), but with modifications. I completely ignored the instructions, since it says to use a glue gun!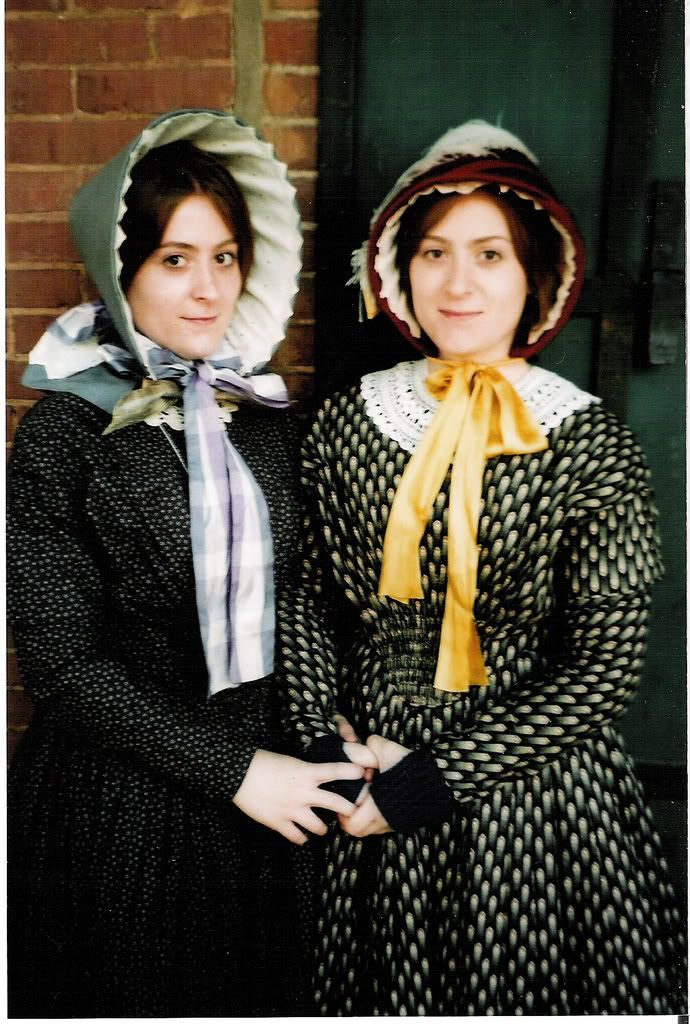 Grey bonnet on left is McCalls's 5129, bonnet on right is Miller's Millinery Round Cottage Bonnet.
I dyed some ivory taffeta to a pearl grey color for the fashion fabric and cut strips from a periwinkle, lilac, and white silk plaid that I had on hand for the ties and bavolet. The brim is lined in cotton eyelet, which really needs to be changed out. I cite the "poor college student" clause for its use! I have a thin layer of batting over the top of the buckram frame to cover the seams where the wire is attached and to give a nice, smooth appearance. Instead of a gathered crown I made mine smooth and I made my bavolet much deeper. I think for my first independent attempt, it turned out okay. I don't wear it very often, but with a few changes and tweaks, perhaps it will come out to events again.