Ian and I met at Columbia State Historic Park at a Gold Rush living history event, so we decided to have our picture taken for our one-year anniversary at the same event. For this special occasion I decided to make a silk dress with the
Past Pattern Fan-Front Bodice
pattern with some silk I bought in the LA fashion district. The interior is lined with white cotton and is boned at the front and side seams. I made pleated linen cuffs and a ladies cravat in a different silk plaid. I also have a ladies watch on a chain, a paste brooch, tortoise hair comb, and gold hoop earrings (that my hair is covering). It's all about the accessories! Ian even has a pinky ring on!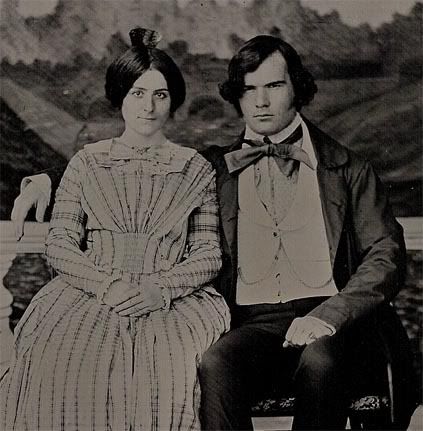 2006 Columbia Diggins Event. Posed copied from an original dag.
The only digitized color picture of the dress.
I have used this same pattern multiple times with reproduction cotton prints and have been pleased with them each time. If I make another, I think I will bring up the armscye a bit, since they are fairly dropped on this pattern, and maybe play around with the point to come farther down and take up the sides.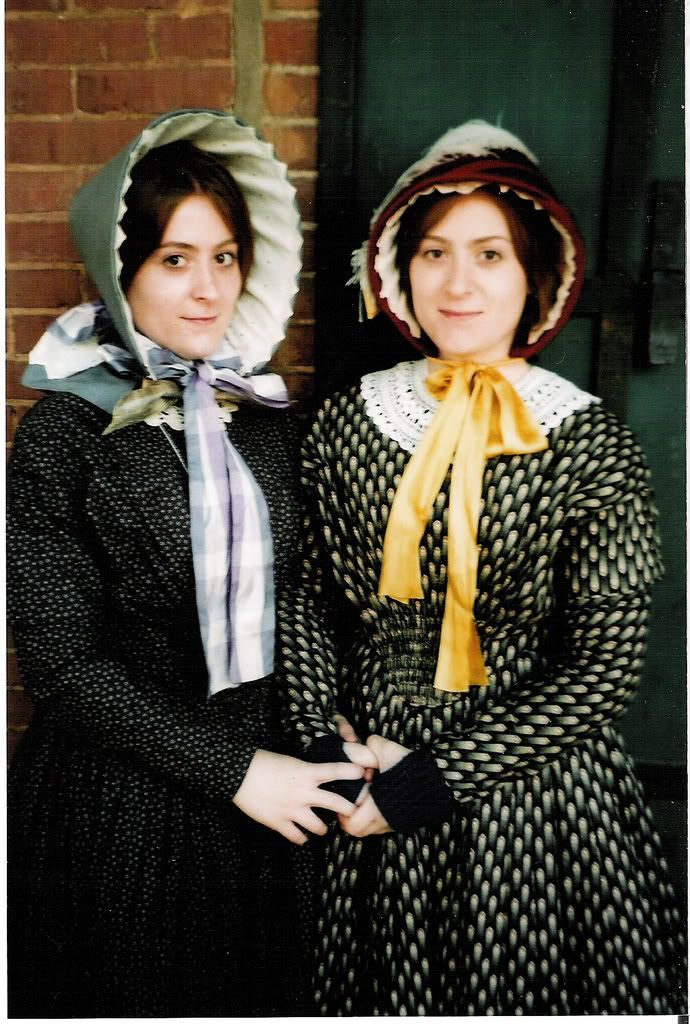 I'm on the left and my twin sister is on the right.